Thank you for considering Let Right Properties ltd for the renting out of your property.
The downloadable information to the right is designed to give you an indication of the type and quality of service we provide. If after reading these notes you should have any further queries please do not hesitate to contact this office where a member of staff will only be too pleased to assist you.
Our portfolio of managed properties has steadily been built up through our dedication to providing the highest standards of professional service to both landlord and tenant since June 2001.
You may be aware of some of the pitfalls owners face when renting out their property. The chances of problems occurring when letting out your property can be reduced to a minimum if all the possible risks have been identified and appropriate procedures are in place and implemented to minimize those risks. It is on these principles that Let Right Properties ltd finds the right tenants using a professional reference service which is reliable and depending on the tenants reaching relevant criteria.
Let Right Properties ltd is dedicated to managing your property as if it were our own, from the moment you place your property in our hands you can be assured of our ability to handle the day to day events and even major crises with total professionalism. Our staff are on call 24 hours a day to ensure the smooth running of a tenancy and the full protection of each property. We believe that our standards, practises, insurances and indemnities combined with our enthusiasm and dedication to provide you with the best package of management services currently available in Pontypridd & Surroundings areas.
Let Right Properties ltd is a firm accredited by The National Approved Letting Scheme (Safeagent) – a Government backed accreditation scheme which offers peace of mind to landlords and tenants through the knowledge that the firm they are dealing with offers clearly defined levels of customer service.
Along with a being a member of the national approved letting scheme we are also a registered safe agent, which is a mark denoting firms that protect landlords and tenants money through client money protection schemes. Let Right Properties ltd is also a member of The Property Ombudsman and follows the property ombudsman code of practice for letting agents and a licensed member of Rent Smart Wales. It is a requirement that all landlords are to register with Rent Smart Wales and comply with requirements set out under Part 1 of the Housing (Wales) Act 2014. If the landlords fail to register with Rent Smart Wales, details will be provided on request to them and may lead to enforcement action.
To give you a more detailed insight into the renting process and to advise you of probable rental value we ask that a member of our staff visit you. This will be arranged at a mutually convenient time. There is obviously no obligation to use our services just because we have visited you. It is really to enable you to be in possession of as much information as possible before you decide whether or not letting out your property is the right move for you.
Whether you are letting for the first time or have lived in many rental properties before, there are always many questions which you need to ask regarding everything from who is responsible for utility bills to where the back door key should be found. This section aims to answer as many of these as possible to make your rental experience smooth and efficient.
Utilities & Council Tax
Utilities
Any supplies of electricity, gas and water will be transferred into your name on commencement of your rental contract. They will be your responsibility throughout the duration of the tenancy.
Council Tax
The tenant is responsible for making payments to the council for tax charges. This can be paid monthly or annually by cheque, standing order or direct debit and should be arranged directly with the council. The tenant is solely responsible for any charges that may occur as a result of non-payment. Students are exempt upon providing evidence of being enrolled full time.
Inventory
Prior to letting your apartment or house, a full inventory of the contents and condition of your property will be carried out by one of our experienced property inspectors. The results will be recorded in a comprehensive Inventory and Schedule of condition, which is then used as a reference document at regular inspections and at the end of the tenancy. The presence of this document avoids any disputes which may occur during or following the letting period. Each inventory produced to a tenant must be signed by the lead tenant and returned within 48 hours. Any amendments to the inventory should be noted with the form provided and produced back to the agent within 48 hours.
Bond
A bond or deposit is paid by every tenant at an amount equivalent to at least one months rent. Let Right Properties ltd will hold the tenants deposit in our clients account as your agent and protected under a government authorized scheme. If the property is found to be free of dilapidation's at the end of the tenancy and no rent is owing, the bond is returned to the tenant in full. However the cost of making good damages or loss caused by a tenant will be met out of this bond.
Maintenance
Let Right Properties ltd established an 'in house' maintenance department, in order to maintain a high standard of accommodation. The department also assists landlords of there legal obligations.
Let Right Properties ltd pride themselves in there fast and efficient procedures to deal with maintenance problems.
What do I do if I have a maintenance problem?
If you are in a Let Right managed property you should use the maintenance icon on the website and follow the procedure or if your request is urgent on 01443 401114 – (if after hours our answerphone service will provide you with the contractors number on call that day) The call out will be logged and in turn Let Right will liaise with the landlord and organise the required contractor to attend.
When can I expect someone to attend to the problem?
Once you have registered you maintenance query it will be assessed as to the response time required for that problem. For example if there is a water leak or gas leak, then this is considered a priority and someone will call to attend these matters within a few hours.
Rental Payments
Your rental payments should be made monthly in advance, usually by standing order from your bank or building society. Any additional costs or charges should be paid before commencement of the tenancy.
If you are going to reside in a student property the rental is normally paid termly (Please contact Let Right Properties ltd for more info).
Appliances
All electrical and gas appliances including fridges, freezers, ovens, hobs, dishwashers, washing machines etc. should be clean, serviced and in good working order. Your landlord is responsible for complying with any applicable safety regulations. Service contracts, warranties and guarantees may be held on certain appliances by the landlord.
Gardens
If the rental property includes a garden, the tenant is responsible for keeping it in good order during their contract. The landlord may have provided appropriate tools for lawn cutting, weeding and the maintenance of any trees, shrubs or flowers present.
Keys & Locks
One set of keys per tenant will be issued on commencement of the rental agreement. You are responsible for ensuring the property is secure and locked at all times when no one is at home. Let Right Properties ltd also retains a set of keys to the property (but not always bedroom keys in student properties).
Letting Fees
Permitted payments
Before the tenancy starts (payable to Let Right Properties ltd 'the Agent')
Holding Deposit: 1 week's rent & Completion of holding deposit agreement
Tenancy Security Bond Deposit: 6 weeks' rent
Company Referencing – £300.00
Company Guarantor Referencing – £15.00
Company or Business reference fee (NON-AST AGREEMENT)
You should be aware that the need for a Guarantor may not become apparent until your referencing, (including for any joint tenants) has been completed, therefore guarantor referencing fee(s) will only become payable should a guarantor be required.
Please ask us to explain these to you, once we know your circumstance and how many tenants are applying for the property you are interested in, we can confirm the fees that could become payable.
Payment for the late payment of rent £25.00 INC VAT
Letters – Breach of Tenancy £25.00 (Inc VAT)
Late payment of Rental £25.00 (Inc VAT)
Remarketing of property with view to end tenancy
early fee 60% (Inc Vat) of a full months rental
Replacement Key(s) / Fob(s) charge £25.00 (Inc VAT) + cost of key(s) / Fob(s)
Missed Appointment Charge £50.00 (Inc VAT)
Call-Out as a direct result of tenant action £75.00 (Inc VAT)
During the tenancy (payable to the provider) if permitted and applicable
Utilities – gas, electricity, water
Communications – telephone and broadband
Installation of cable/satellite
Subscription to cable/satellite supplier
Television licence
Council Tax
Other permitted payments
Any other permitted payments, not included above, under the relevant legislation including contractual damages.
Tenant protection
Let Right Properties ltd is a member of Safeagent Client Money Protection Scheme and also a member of TPOS, which is a redress scheme.
Gas safety, Carbon Monoxide & Electrical safety
Gas safety
Every year nearly 40 people die as a result of faulty gas appliances. All these deaths could be prevented if appliances were professionally installed, checked regularly by experts and if people knew of the dangers relating to faulty gas appliances. It is vital that you can recognize the danger signs.
Your landlord is required by law to make sure that all gas installations such as fires, boilers and flues are professionally installed, well maintained, safe and serviced annually by a British Gas or GAS SAFE registered engineer. Insist that you are shown gas safety certificates as evidence that this has been done. Landlords are required to keep a record of services to show to tenants on request.
Gas leaks
Leaking gas is a fire hazard. If you smell gas contact Transco (0800 111 999) immediately. Turn off the supply at the main meter and open windows. Do not switch anything electrical on or off, including lights.
Carbon Monoxide
Badly maintained gas appliances have killed tenants by carbon monoxide (CO) poisoning. Carbon monoxide is created when the combustion of fuel is incomplete. You will not be able to smell or taste this gas. Danger signs on the appliances might include:
Soot or sooty smellA yellow or orange flame instead of blue
Scorch marks on any part of the appliance
Brown or black discoloration of burners
Cracked, damaged or blocked flues through which gas could escape
Pilot lights that frequently go out
Blocked ventilation
Excessive condensation
Symptoms of carbon monoxide poisoning include:
Drowsiness
Headaches
Dizzy feeling on standing up
Feeling sick
Chest pains
Tiredness, palpitations, diarrhoea and stomach pains
Unconsciousness
Minimise risks:
Make sure all appliances have been professionally installed and serviced within the last year
Do not seal up your room to make it draught free
Use appliances appropriately – gas cookers are not for heating kitchens
Open flue-type heaters in bathrooms and bedrooms should be used with particular care: keep the room ventilated and turn the heater off once you are in the bath or in bed
Do not restrict ventilation to any appliance and make sure all flues and chimneys are clear
Don't compromise on safety. If your landlord does not respond quickly to an apparent problem with a gas appliance, stop using the appliance and contact the Environmental Health department of your local council or the Regional Health & Safety Executive, either of which can order a landlord to carry out work.
If you are worried that a gas appliance is unsafe:
Stop using it
Turn off the gas supply
Ventilate the room
Contact your landlord or British Gas
Your landlord has a legal responsibility for making sure that gas appliances are professionally installed, well maintained and safe.
It is illegal for unregistered people to work on gas appliances. Ask to see a gas safety certificate.
Electrical safety
It is the landlord's responsibility to maintain installations for electricity supply including electrical sockets and wiring.
Danger signs include:
Switches that give off sparks
Frayed insulation
Plugs that heat up
Never overload sockets with lots of adapters
Fire Safety, Furniture & Candles
Fire Safety
Shared houses have a much greater risk of fire, caused either by kitchen fires or fires started in individual rooms from things like candles, oil burners or heaters.
Furniture
All furniture supplied in the course of letting any accommodation containing upholstery must comply with the Furniture and Furnishings (Fire) (Safety) Regulations 1988 (and amendments).
Furniture affected by this rule includes:
New, second-hand and re-upholstered suites
Beds and headboards
Mattresses
Futons
Cushions
If you have any doubts about the furniture in your house question the landlord, they must provide furniture which complies with the regulations.
Alternatively contact Rhonnda Cynon Taff Trading Standards who can enforce the regulations.
Candles
If you want to use candles in your house you should minimize the risks by following the advice of the Fire Service:
Make sure that your house is fitted with smoke detectors that work
Place candles on flat, safe surfaces
Make sure that all candles are completely extinguished before leaving the room or going to sleep
Never place candles near curtains
Strong colours and fragrances can make candles more flammable
Tenants' Guide to Legionnaire's Disease
Tenants' Guide to Legionnaire's Disease
Legionnaire's Disease
This leaflet has been provided to inform you about the risks of contracting Legionnaire's disease, and how to safely prevent it.
As your Landlord / Agent we have a legal obligation to ensure you are aware of the possible causes and symptoms of Legionnaire's disease so you can identify any problems easily and report any concerns to us.
 What is Legionnaire's disease?
Legionnaire's disease is a potentially fatal form of pneumonia, which can affect anybody. It is caused by the inhalation of small droplets of water from contaminated sources containing legionella bacteria.
 Where is Legionella found?
All hot and cold water systems in residential properties are a potential source for legionella bacteria growth. The main areas of risk are where the bacteria can multiply and increase to dangerous levels and then spread, e.g. in spray from showers and taps, even in dishwasher and washing machine pipes.  Conditions ripe for colonisation are where water of between 20°C and 45°C stagnates, and where there is sludge, rust and scale present for the bacteria to feed upon and multiply.
Who is at risk?
Legionnaire's disease most commonly affects the elderly, or people with chest or lung problems. Not everyone exposed to legionella bacteria becomes ill.
Legionnaire's disease is not contagious and you cannot get it from drinking water.
On average, there are approximately 500 reported cases of Legionnaire's disease a year.
Legionnaire's disease is easily preventable by putting in place some simple control measures.
What precautions can I take? 
Taking the following simple precautions will help keep you safe:
• Flush through showers and taps for 10 minutes following a period of non-use (i.e. after you have been on holiday or if a room is not in regular use)
• Keep all shower heads and taps clean and free from a build-up of lime scale, mould or algae growth
• Keep hot water on your boiler system at a temperature of 50°C or greater.
WARNING: BE AWARE OF SCALDING! 
Report any deposits such as rust or any unusual matter flowing from your water outlets
What do I do if I think I may have contracted Legionnaire's disease?
If you suspect that you or someone in your home has contracted Legionnaire's disease, contact your doctor immediately.
You should also contact us so that we can take the appropriate measures.
Services We Provide
Moving house is one of the most traumatic experiences people have to go through and at Let Right Properties ltd we aim to make your house moving experience as trouble free as possible.
Our trained and helpful advisors will be more than happy to assist tenants to find properties to rent that will meet their needs.
Let Right has an up to date comprehensive list of properties available in Pontypridd & Surroundings areas on line.
Let Right's office hours are flexible to meet our customers' needs.
The offices are open Monday – Friday 9.30 am – 5.00 pm
Having identified prospective properties, Let Right will arrange for you to visit the property at your convenience subject to the tenants/landlords permission.
Viewings will always be accompanied with a Let Right Agent and we will either meet at the office or outside the property (the choice is yours) where we can discuss your requirements in further detail.
Our staff will chauffer you around prospective properties and answer any queries or any negotiation between the landlord.
Viewings, Rental Agreement, Inventory & Inspections
Viewings
Once you have decided on a number of rental properties that may suit you, one of our negotiators will accompany you to view each apartment or house at the earliest opportunity.
If you are short of time or transport is a problem, we can pick you up from your home or office in Pontypridd and take you directly to the rental property, returning you again in our chauffeured car after the viewing.
Prospective tenants are always accompanied on viewings, partly to ensure the security of the rental property, but also so that we can find out more about the features that interest you within the property and suggest alternative apartments or houses to let that may better suit your requirements.
Rental Agreement
Once you have decided upon your preferred new property to rent in Pontypridd or Surrounding area, our agency will draw up a suitable rental agreement, taking into account the needs of both landlord and tenant. We will also require financial and personal references from you, which we will then follow up before the tenancy can commence. Student properties require a Guarantor.
A bond, usually representing one month's rent, will be required prior to taking residence in the property and will be held by Let Right Properties LTD for the duration of the tenancy. This money is held within a client account, This amount will be used in the event of any damages or arrears incurred during your tenancy of the property.
After the initial term of the tenancy has reached its end, you will usually be given the opportunity to renew the letting for a further period.
Inventory & Inspection
Before a tenancy commences, our agents will conduct a full survey of the rented property and compile a comprehensive inventory of all fixtures and fittings. This is a vital document for both landlords and tenants and prevents any disputes arising at the end of the rental term.
During the tenancy, Let Right Properties LTD will also conduct a professional routine visit of the property to ensure that any loss or damage is documented and give the tenant the opportunity to raise any problems.
Emergency Contacts
Emergency Contacts
Let Right (Emergency Contact)
01443 401114 – (Out of Normal working hours – The answer-phone service will provide you with a contact number for that day)
Utility companies
British Telecom (BT) 0800 800 150
(find out if your property has a phone line pre-installed)
Virgin Media 0845 454 1111
(find out if your property has a phone line or broadband pre-installed)
Western Power Distribution 0845 6015972
(find out your electricity supplier South Wales and South West England only)
Transco 08706081524
(find out your gas supplier or call if you smell gas)
Welsh Water 08000520145
British Gas 0845 6091122
Swalec (electric) 08000505252
Swalec (gas) 08000520567
NPower 0800 632632/0845 7145146
Offgen 0800 887777
Powergen 0870 2411233
Southern Electric 0845 7585401
Rhondda Cynon Taff Council
General enquiries 01443 425005 www.rctcbc.gov.uk
Council tax enquiries 01443 425002
Bulky item collection 01443 425001
Pest control 01443 425777
Emergency services
South Wales Police – 999
South Wales Fire & Rescue Service – 999
Welsh Ambulance Services NHS Trust – 999
Utilities (General)
Gas – 0800 111 999
Electricity – 08000 520 400
Water – 08000 853 968
Others
Samaritans – 08457 90 90 90
Environment Agency – 0800 80 70 60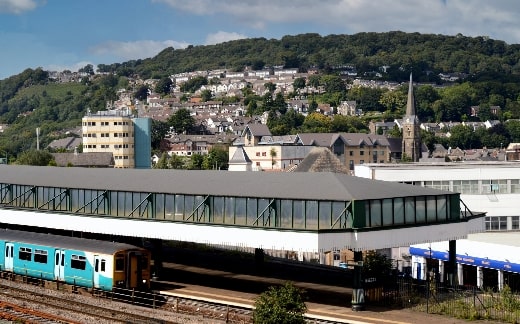 Area Guides
New to the area or unsure as to where you'd like to move?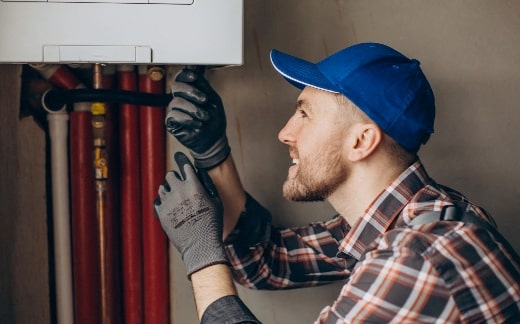 Maintenance
Report a maintenance issue.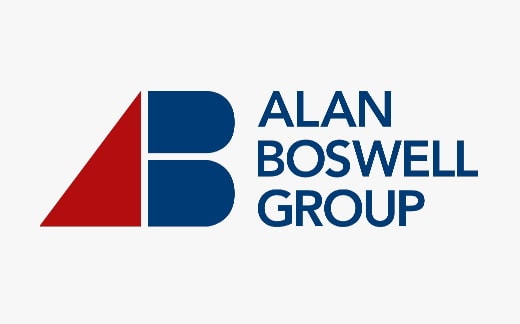 Insurance
The essential go-to place for all your Insurance needs.
The team is very professional and friendly. I have always received prompt responses from them regarding any queries on the rental property. I would definitely recommend the professional team. Well done and keep up your good work