Thank you for considering Let Right Properties ltd for the renting out of your property.
The information below is designed to give you an indication of the type and quality of service we provide. If after reading these notes you should have any further queries please do not hesitate to contact this office where a member of staff will only be too pleased to assist you.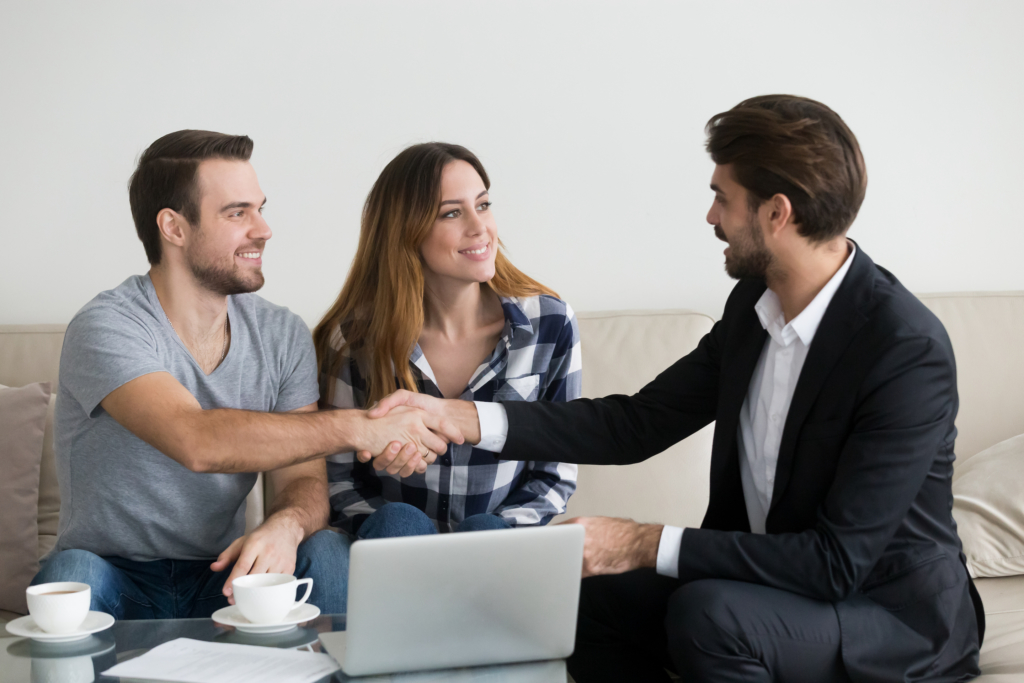 Our portfolio of managed properties has steadily been built up through our dedication to providing the highest standards of professional service to both landlord and tenant since June 2001. You may be aware of some of the pitfalls owners face when renting out their property. The chances of problems occurring when letting out your property can be reduced to a minimum if all the possible risks have been identified and appropriate procedures are in place and implemented to minimize those risks. It is on these principles that Let Right Properties ltd finds the right tenants using a professional reference service which is reliable and depending on the tenants reaching relevant criteria.
Let Right Properties ltd is dedicated to managing your property as if it were our own, from the moment you place your property in our hands you can be assured of our ability to handle the day to day events and even major crises with total professionalism. Our staff are on call 24 hours a day to ensure the smooth running of a tenancy and the full protection of each property. We believe that our standards, practises, insurances and indemnities combined with our enthusiasm and dedication to provide you with the best package of management services currently available in Pontypridd & Surroundings areas.
Let Right Properties ltd is a firm accredited by The National Approved Letting Scheme (Safeagent) – a Government backed accreditation scheme which offers peace of mind to landlords and tenants through the knowledge that the firm they are dealing with offers clearly defined levels of customer service.Along with a being a member of the national approved letting scheme we are also a registered safe agent, which is a mark denoting firms that protect landlords and tenants money through client money protection schemes.
Let Right Properties ltd is also a member of The Property Ombudsman and follows the property ombudsman code of practice for letting agents and a licensed member of Rent Smart Wales. It is a requirement that all landlords are to register with Rent Smart Wales and comply with requirements set out under Part 1 of the Housing (Wales) Act 2014. If the landlords fail to register with Rent Smart Wales, details will be provided on request to them and may lead to enforcement action.
To give you a more detailed insight into the renting process and to advise you of probable rental value we ask that a member of our staff visit you. This will be arranged at a mutually convenient time. There is obviously no obligation to use our services just because we have visited you. It is really to enable you to be in possession of as much information as possible before you decide whether or not letting out your property is the right move for you.
Using Let Right you will benefit from…
Traditional personal service coupled with the very latest technology.
Extraordinary lengths to match your property to all potential tenants.
Proactive Marketing to ensure your property receives national and regional exposure.
Superior Local knowledge and property trends.
Family owned and staffed professionals who deal on a personal level.
Flexible agreements to suit everyone's needs.
In-depth referencing procedures providing regular email updates to clients prior to tenancy.
Attractive online marketing of your property making use of colour floor plans, wide angle lens photography and 360 virtual viewings.
An extensive client database mailing list to accurately match your property to potential tenants.
Book your valuation today
Please select from the options below for an instant online valuation or book a more accurate face to face appointment.
First impressions count
When you're trying to let your property, don't underestimate the kerb appeal and first impressions your home should make. If your home is unappealing from the outside, you are less likely to entice prospective tenants inside. This also goes for the inside of your home; you should see viewings as showcasing your home rather than simply showing the space.
Lots of people make an instant judgment on a first impression. Just a few simple things can dramatically alter that first impression and get people through that front door.
Floor plans
Floor plans are an ideal way to convey quickly and accurately to prospective tenants the relative room/area size and features of a marketed property, to see at a glance the layout and potential development areas a property may
have. They are an ideal and necessary sales and marketing tool.
As the market becomes more of a renters arena, potential tenants demand more information before looking at a property. A floor plan can help raise your property above the rest, increasing its chances of finding a tenant. Let Right can give you the advantage you need by providing you with the highest quality floor plans.
360 virtual walkthroughs
We employ the use of a 360 virtual viewing feature which is fully interactive for the user and not a simple video of a property whereby a potential tenant cannot have a good look around the property. Tenants quite often like to gather as much information and get as much of a feel for a property as they can before booking a viewing and this feature offers that to them. Virtual viewings also streamline the whole process for a landlord. If a potential buyers' interest drops after a virtual viewing, it is likely they would have dropped at some point in any case. However, if a potential buyer booked a viewing following a virtual viewing it means that they are going to the property with greater intent of offering.
The key benefits include:
Greater buyer intent and better quality viewings.
Saving vendors time, effort and money preparing their homes.
Greater accessibility for potential buyers.
Boost in online property portal views.
Flexible viewings
We understand that the home renting process can be daunting and making time to schedule property viewings can be tricky. That is why we are very flexible in making ourselves available for accompanied viewings.
We really do everything we can to make property viewings as easy and accessible as possible. We are not afraid to go that extra mile to showcase your property
Renting Homes (Wales) 2016 Act
31/5/22 Update:
Welsh Government have pushed back the implementation of the Renting Homes (Wales) 2016 Act from original date of the 15th July 2022. The act will now be implemented on 1st December 2022.
This will allow more time for landlords to complete the necessary preparations ahead of implementation. We will contact our clients with further updates in the coming weeks and update our blog series accordingly.
– Julie James (Welsh Gov Minister) "The biggest change to housing law in Wales for decades."
The Welsh Government have announced that the long-awaited Renting Homes (Wales) Act 2016 will finally come into force on 1st December 2022.
The legislation introduces an array of changes to how landlords in Wales will have to operate, meaning only very few laws continue to be 'shared' with England.
Over the course of the next few weeks, we will go into greater detail on each of the Act's headline changes and email newsletters will follow, which include;
All private rented sector tenancies to be replaced by 'occupation contracts', where tenants become 'contract-holders'. These contracts must include specifically-worded clauses. Existing tenancies must be converted to occupation contracts within six months.
A property will be deemed unfit for human habitation if it doesn't have a valid electrical safety certificate, a mains-wired interlinked smoke alarm system, and a carbon monoxide alarm in every room with a gas, oil or solid fuel burning appliance (including gas boilers).
New minimum housing standards, which are covered by the 29 points in the new Fitness of Homes for Human Habitation (FFHH).
Advertsing
Let Right will advertise your property extensively and such as we subscribe to major property portals such as Rightmove.co.uk, Zoopla.co.uk (Includes 15 Partner sites such as yahoo & msn) and primelocation.com Along with the above your property will be showcased on let-right.co.uk which is available 7 days a week, 24 hours a day.
With our site top of Google advertising you can be assured your property is reaching the maximum amount of exposure. In addition to property portal marketing, we are extremely active on all major social media marketing making regular use of all the major sites such as Facebook, Instagram and Twitter. More and more people are using social media so this allows us to reach out to and interact more directly with a whole new range of customers that are thinking of entering the housing market.
Energy performance certificates
An EPC is a certificate that shows in detail the energy performance of a
building. The certificate will give the properties an easy to understand
rating of its energy efficiency using a scale of A-G (A being the most
efficient and G being the least efficient) along with any
recommendations to improve the properties efficiency and save money
following an onsite survey carried out by an accredited Domestic
Energy Assessor (DEA).
It is a legal requirement for all rental accommodation to have a valid energy performance certificate (EPC) in place before it can be marketed to let and with a minmum rating of an E.
Photographs
As more and more people are searching for properties online before they even step into an estate agents office, great photographs are increasingly becoming essential in marketing a house. A good photograph of a property will catch the eye of house-hunters instantly, whereas poorly lit, wonky pictures are off-putting and relegate a property to the 'to look at later' list.
At Let Right we will take high quality digital photographs for inclusion in the rental particulars and internet use, this will include various angles of sometimes the same room to fully expose your property. Our main goal is to showcase your property in a class of its own.
British property awards WINNERS (AGAIN)
Let Right Properties Limited have just won the British Property Award for
Rhondda Cynon Taff, for the second successive year.
The team performed outstandingly throughout the extensive judging period, which focused on customer service levels. Let Right Properties Limited have now been shortlisted for a number of national awards which will be announced shortly.
The British Property Awards provide agents throughout the UK with an
invaluable opportunity to compare the service that they provide against the service provided by their local, regional and national competition. Agents who go that extra mile and provide outstanding levels of customer service are rewarded with our accolade, which acts as a beacon to highlight these attributes to their local marketplace.
Rent Smart Wales
What is Rent Smart Wales?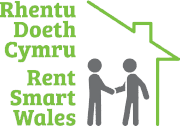 Launched in November 2015, Rent Smart Wales is the product of the Welsh Government's bid to "improve the image" of the private rented sector.
It puts a requirement on every landlord of a rented property in Wales to register with the scheme, while those who self-manage must also obtain a licence.
Landlords had 12 months to register with Rent Smart Wales and decide whether to apply for a licence or hand over management of their property to a licenced agent.
The Rent Smart Wales website contains a comprehensive Frequently Asked Questions section, but the scheme can be summarised as follows;
The two main requirements for landlords
RSW Agent Linking Customer Guide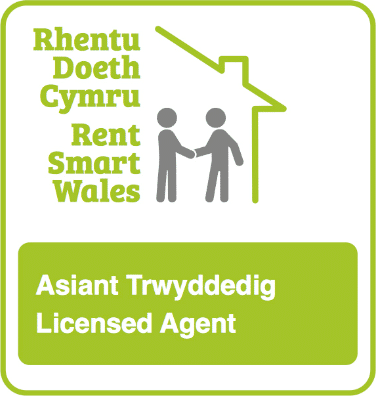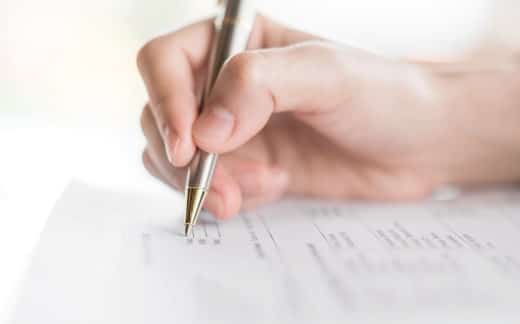 Downloads
Landlord information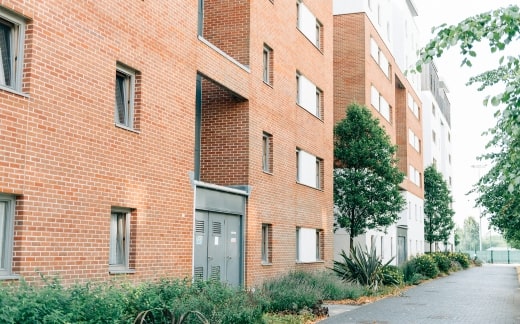 HMO Experts
Regulations for Houses of Multiple Occupation (HMO)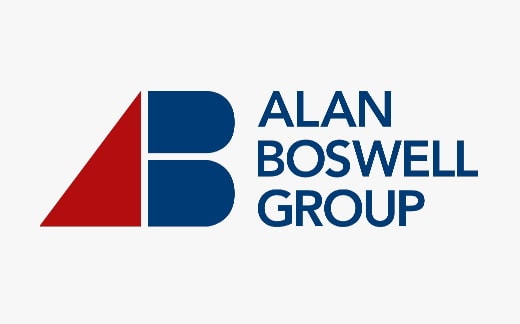 Insurance
The essential go-to place for all your Insurance needs.